A smarter way to protect your property from the inside out. Effortless to install and completely customizable to fit any home. Ring Alarm keeps you connected to home with smart sensors and motion detectors that send mobile alerts when triggered. Even if the power goes out, your property will still be protected by a 24-hour backup battery.
Now you'll always be the first to know when doors or windows open and when theres activity inside your home. Unlike other alarm systems, you don't need a professional to install Ring Alarm. You dont even need tools. It's that easy. Simply place your sensors in the ideal area and just like that, you're all set to protect your home.
Ring Home Security
Shop the complete portfolio of Ring Smart Home Security products.
Ring lets you monitor every corner of your property. With a Video Doorbell at your door and Stick Up Cams around the house, you can create a Ring of Security around your entire home.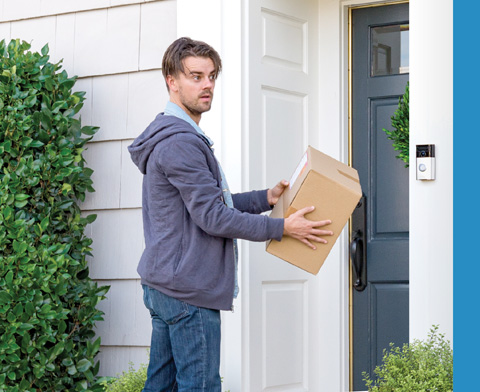 Create a Ring of security around your home
Start with a Video Doorbell at your door, then add extra layers of protection with Stick Up Cams around the house, so you can get complete peace of mind for you and your family.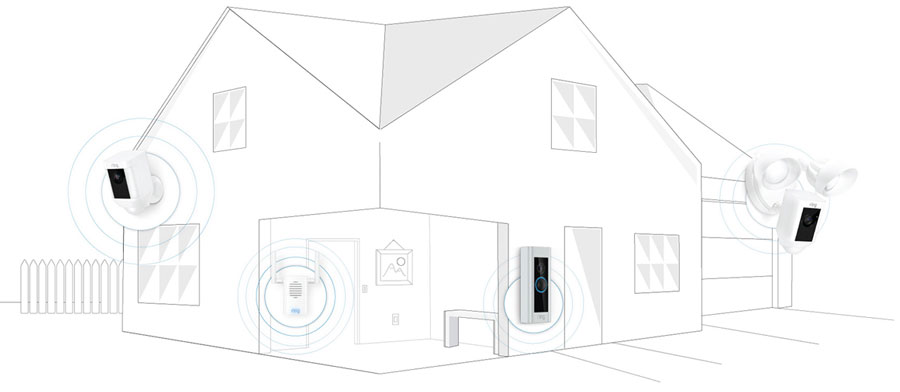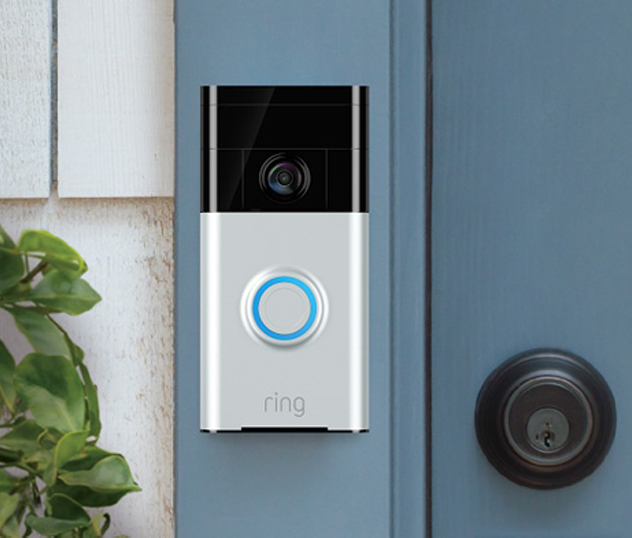 Ring Video Doorbells
See, hear and speak to
visitors from anywhere.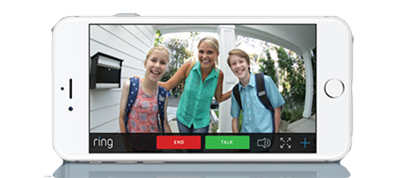 Introducing Ring Floodlight Cam
Home Security in a whole new light.
Buy Now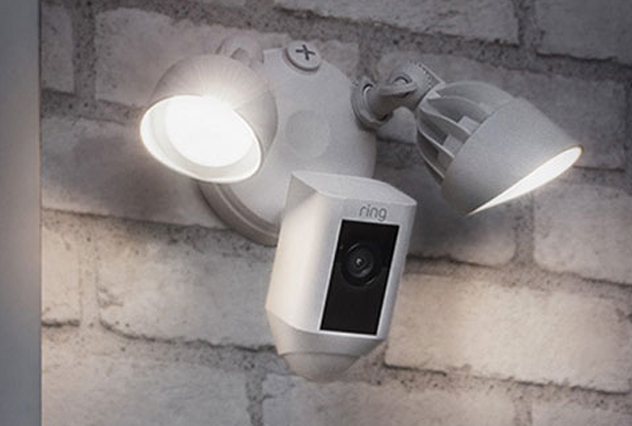 Home Security in Your Hands
Introducing Spotlight Cam Wired
Protect and monitor your home with Spotlight Cam Wired, a plugged-in HD security camera that lets you see, hear and speak to anyone on your property from your phone, tablet and PC.
Brilliant 1080HD video
Wide-angle camera lens
Built-in microphone and speakers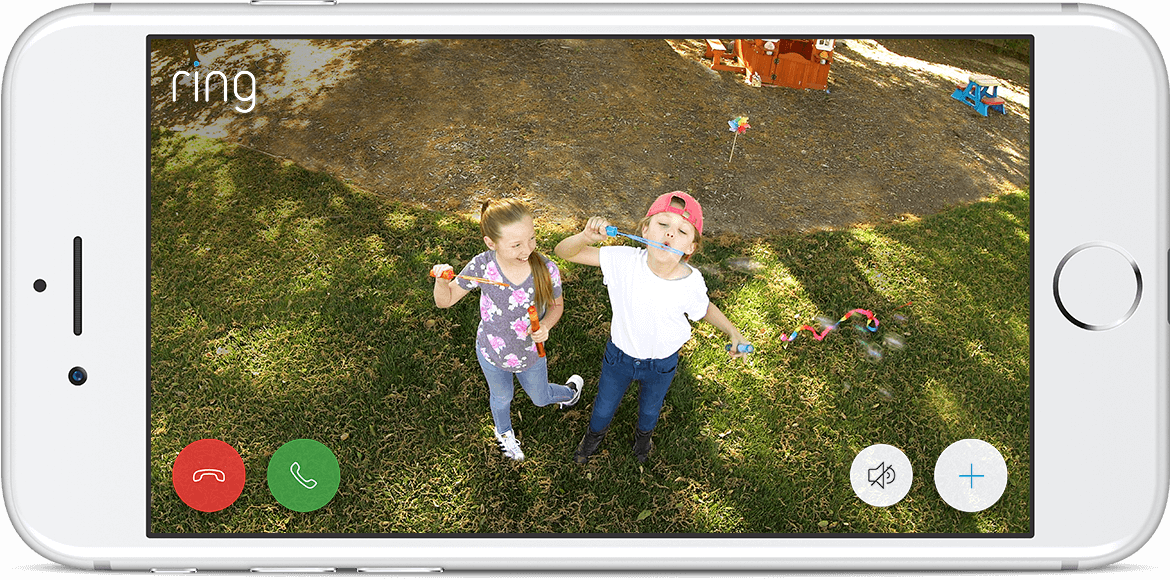 Never Miss a Thing
Create and customize your own motion zones, so you can focus on the most important areas of your yard. When motion is detected, you'll get an instant alert to let you know someone's at your home.
Advanced motion detection
Custom motion zones and scheduling
Instant motion-activated alerts
Stop Crime Before It Happens
With built-in spotlights and night vision, you'll get crisp video 24/7, with or without the lights on. And if you catch a suspicious stranger at your home, use the 110-decibel alarm to scare them away.
Spotlights are motion-activated or controlled with the app
Infrared night vision sensors
110-decibel siren alarm
Non-Stop Power and Security
Spotlight Cam Wired plugs into standard power outlets to give you non-stop power, so you'll never need to charge a battery. It also comes with everything you need to get your Cam setup in just minutes.
Plug-and-play installation
Live View on-demand video and audio
iOS, Android, Mac and Windows 10 compatible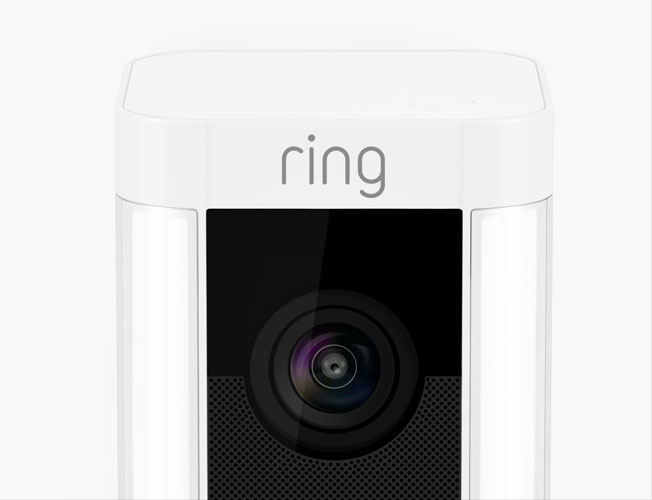 Tech Specs
Power
AC Adapter
Connectivity
802.11 b/g/n Wi-Fi connection @ 2.4GHz
Audio
Two-way audio with noise cancellation
Video
1080p HD Video | Live View | Night Vision
Motion Detection
Custom Motion Zones
Siren
Remote-activated 110-decibel alarm
Camera Lens
140° field-of-view
Dimensions
4.96 in. x 2.72 in. x 2.99 in.
(12.6 cm x 6.91 cm x 7.59 cm)
Warranty
1 year on parts, lifetime purchase protection
Operating Conditions
-20°F to 120°F | (-28°C to 48°C)
Weather-resistant