What's up, BrandsMart family? Are you here from our very own Maber's Samsung Frame first impressions video?
If you're just looking to talk on TV's or you're in the market for a new one, you've definitely come to the right place.  The Samsung Frame TV can do everything that any other Smart 4K Ultra HD Tv can do…but it also does what others just can't – be more than a TV.
What's a TV when it isn't in use if not a giant black rectangle on the wall? Samsung decided to tackle that very issue when they designed this piece of art. Art? Yes, art. That's what the Frame QLED is all about. If you're not watching movies or gaming on the brightest and clearest screen you've ever laid eyes on, the Frame QLED will display the art or other ambient selections from your portfolio.
Imagine walking into the room with your morning cup of coffee and the Frame comes online when it senses you enter, only to display that one sweet shot you took during your vacation last year. Over it, the weather forecast for the day or your favorite news feed. Not a bad way to get the jump on your day.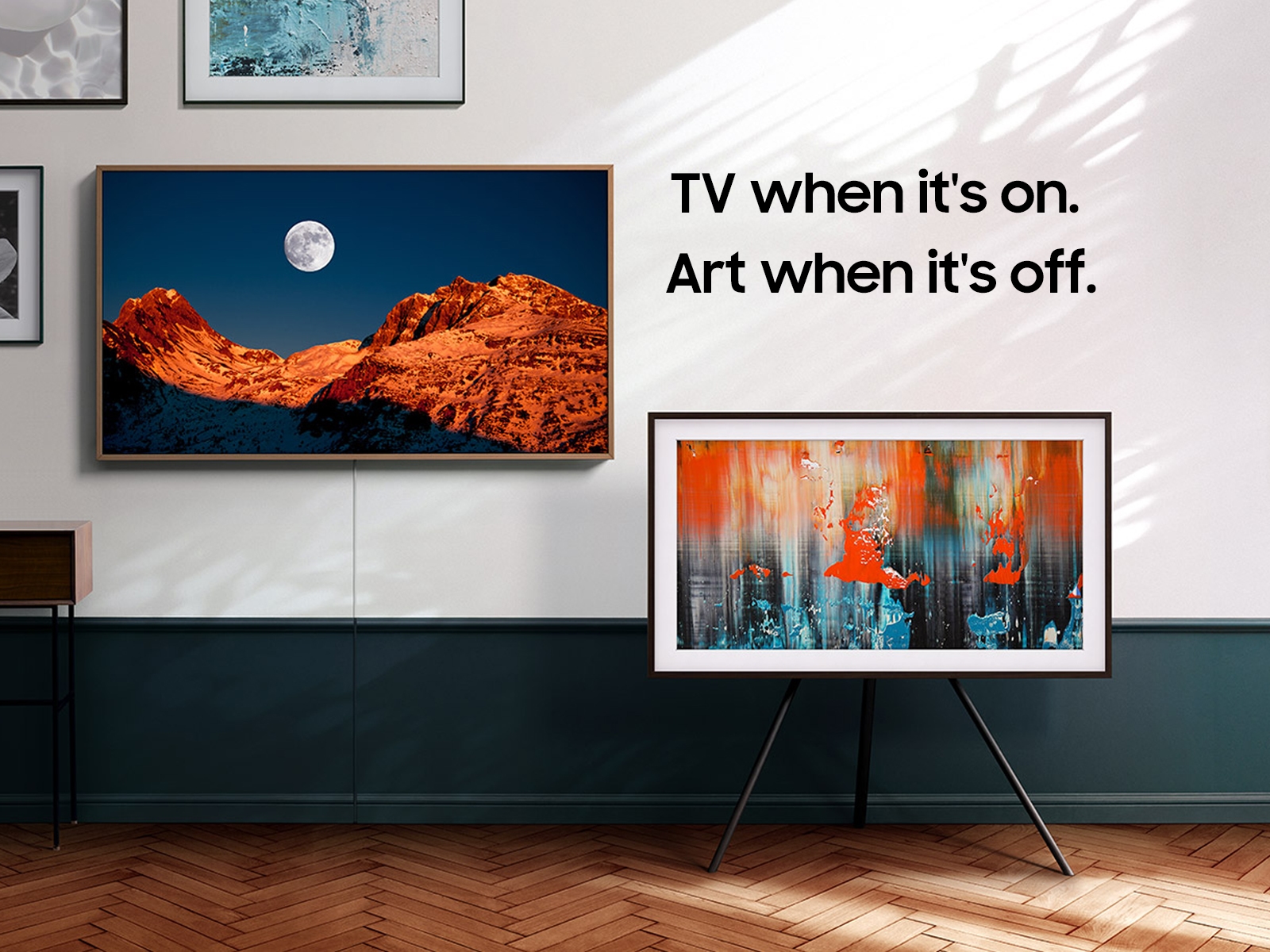 Or maybe you've got some friends over. The big game or the season finale of your favorite show. With Samsung's built-in mobile mirroring, you can split the screen to watch your shows while keeping your mobile screen up on the big screen. Why split your attention between the two most important things at that moment? With the Frame, you simply don't need to.
The Frame even functions as an assistant with its ability to support the Google Assistant, Alexa, Bixby, and more. You just finished a movie and your friend says "Hey wasn't this guy in that other movie too?" Well, you know your friend's wrong because that guy wasn't actually in that movie. Now it's a disagreement. There's really only one way to settle this. You pick up your Frame's remote and press the microphone button before asking the fateful question. The Frame thinks for just a moment and returns not only with your answer but with a list of movies that guy was ACTUALLY in. Winning feels good.
At BrandsMart USA we know our TV's. There's just no replacing a crisp picture when it's time to enjoy our chosen forms of entertainment. That's why we don't compromise. The Samsung Frame not only kills it in the TV department but comes jam-packed with powerful extra features to make it useful beyond just wowing with visuals. We hope you've found this little blog interesting. Thanks for stopping by, we'll see you next time.